Electrical Equipments & Lighting
ELECTRICAL EQUIPMENTS & SUPPLIES & BATTERIES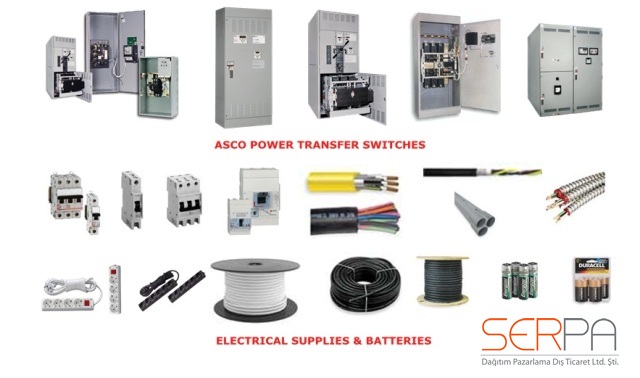 We have supplied and we are still supplying for our customers the following electrical equipments ,parts and supplies; ASCO Automatic Transfer Switches ,Wire , Cables & Cords ( local or imported brand), Cable ties , Circuit Breakers ( Siemens,Legrand,Scheineder) ,Power supplies , Switchgears,Transformers, Conduits,Plugs and Receptacles, Fuses, Enclosures and all types and models in all brand name batteries.
LIGHTING - EMERGENCY LIGHTING & EXIT SIGNS -FIXTURES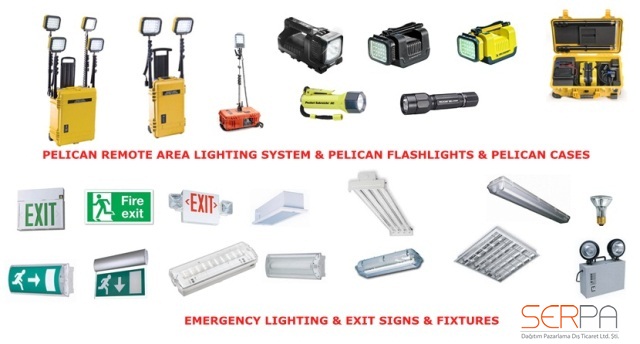 Our suppliers of the products of lighting solutions that we offer to our customers ; are the biggest professional manufacturer companies in Turkey.Also some of the lighting equipments and supplies are imported by us as per requirements of our customers from USA and Europe . We can offer the following products ; Emergency lighting fixtures &luminaires and exit signs , Flourescents , Surface and recessed mounted lighting fixtures & downlights , Outdoor lighting fixtures, Lamp bulbs, Halogens, LEDs, Remote Area Lighting Systems.