Company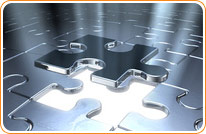 "SERPA" is a professional and dynamic company based in Adana/Turkey. The company is involved in export, import and distribute of many kinds of commodities.
The company was founded in 1981 as a retail foodstuff shop by Mr. Servet Selahi ( whose currently our managing director) in Adana and after 10 succesful years, in 1991, it has begun to distribute high quality foodstuffs all arround the region.
In 2003, SERPA decided to reorganize it's corporate structure and expanded it's business line with starting to export & import activities of many kinds of commodities besides the foodstuff trading.
Today, the company is not only the importer, exporter and distributor company but also a reliable supplier of some procurement companies (mainly USA origin - especially in Iraq, Rep. of Georgia and Afghanistan) and the local Air force bases in Turkey
From the date of the establishment, SERPA believed that the quality product and the service with the clear and fair trade was the key of the success.This is the primary focus of our company. With this focus today we have perfect relationships with our suppliers and business partners and we provide high quality services & products with fastest delivery and competetive prices to our customers.
You can find detailed descriptions about our products by using the "products" menu.
CORPORATE INFORMATION
Company Name: SERPA DAĞITIM PAZARLAMA DIŞ TİCARET LTD ŞTİ.
Main Office Address: Kurtuluş Mah Şinasi Efendi Cad. Akpak Apt.11/A Seyhan 01120 Adana TÜRKİYE
Registered Tax Office: Yüreğir VD.
Taxpayer Id No: 761 0034 375
DUNS No: 565459711
NATO Cage Code: T6379